February 24, 2023
8 min read
Where would the 1:1 classroom environment be without Google Workspace for Education? Tying together the best of Google's suite of classroom tools, apps and features, Google Workspace for Education has provided a platform for many schools to sprout their entire digital ecosystem from.
Whether you are a teacher creating and delivering instruction, or a system administrator managing the school's fleet, Google Workspace has offered robust mechanisms for delivering technology-enriched education. Google Workspace for Education lets teachers, students, and administrators securely collaborate in the cloud. With innovative features that enable hybrid learning, communication, and collaboration, Google's suite of tools provides an excellent platform to support education.
… And all that with only the free version! The free-of-charge Google Workspace for Education Fundamentals brings schools just that: the fundamentals of a great digital educational environment. It sets a strong foundation for getting acquainted with Google tools for educators and admins.
However, there is so much more that schools can do to transform the teaching and learning experience when they embrace the enhanced editions of Google Workspace for Education (Google Workspace for Education Standard, the Teaching and Learning Upgrade, and Google Workspace for Education Plus).
Let's dive into learning a little more about Google Workspace for Education, and take a moment to compare its premium license options. The goal is to see which feature sets and benefits are the right fit for your school's unique needs.
A Brief History of Google Workspace for Education
Formerly known as Google Apps and later G Suite, Google Workspace represents Google's series of connected apps, and collaboration tools. With the addition of Google Classroom and the interactive whiteboard app, Jamboard, Google had itself a complete education solution. Originally introduced as Gmail for your Domain back in 2006, Google Workspace for Education has undergone a number of rebrands, including its previous iteration as G Suite Enterprise for Education (GSEfE).

Today, it goes plainly by Google Workspace for Education and has taken the title as the most widely used app suite in education according to a number of studies and surveys.
One such study, conducted by FutureSource Consulting, found that Google Workspace for Education held a 58% market share in the K-12 space, compared to Microsoft 365's 22% market share. The research conducted focused on information gathered during the academic period of 2020-2021 and encompassed the perspectives of Information Technology decision-makers throughout North America.
Another study conducted by Kahoot! Surveyed over 1,200 U.S. educators and found that 44% of respondents reported using Google Classroom as their primary learning management system (LMS), compared to 25% who reported using Microsoft Teams.

Meet Your Goals with Google Workspace
There is so much Google Workspace paid edition can do to enrich your school's digital environment. The question is, "Where do we start?!"
Here is just a taste of some of the ways upgraded editions of Google Workspace for Education can unlock new and/or improved experiences for students, teachers, and admin:
Enrich Teaching and Learning
In the Teaching and Learning Upgrade, teachers gain access to a wealth of new tools to use with their students. Practice Sets, Originality Reports, Classroom add-ons, Google Meets Collaboration Mode and live translation–to name a few–are great tools for educators to enrich their classrooms.
Practice Sets: Integrated directly into Classroom, Practice Sets allow teachers to assess where their students are at while providing immediate, AI-generated resources to nudge students towards deeper learning. Teachers may also analyze the results to determine where students are experiencing challenges and identify specific individuals who may require additional support.
Originality Reports: Also integrated directly into Classroom, Originality Reports promote academic integrity by cross-referencing student work with online resources, websites, as well as your school's corpus of student work (via Drive) to check for plagiarism. These reports are viewable to students before they submit their work so they can take ownership of their own academic integrity. Teachers can also view Originality Reports for submitted assignments within Google Classroom.
Classroom Add-Ons: Connect your favorite teaching and learning apps directly into Classroom. Add elements from Pear Deck, Adobe Spark, Kami, and more into lessons for a more engaging, multimedia learning experience.
Google Meet Collaboration Mode and live translation: Collaboration mode allows students to join a Google Meet session camera/mic-free while experiencing a lesson in-person. There, they can access the Q&A, add-ons, breakout rooms, polls, and more. ESL students can get instantly generated and translated captions of everything the teacher is saying live to help them on their language learning journey.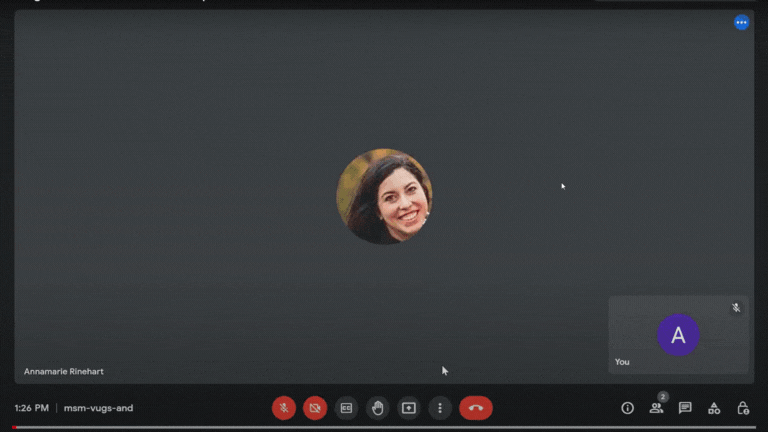 Enhance Video Conferencing and Live Streaming
For educators looking for efficient ways to stay connected virtually with their students and maintain a cohesive learning environment, video conferencing tools are a must.
The Teaching and Learning Upgrade allows for larger meetings (up to 250 participants or 10K in-domain viewers) with more engagement tools. Teachers can utilize polls, Q&As, breakout rooms, and add-ons to enrich the virtual learning experience.
The Teaching and Learning Upgrade is also beneficial if hosting live stream events for your community is something you do, or wish to do. With powerful streaming capabilities available through enhanced editions of Google Workspace, you can improve family engagement and accessibility.
Strengthen Against Security Threats
Security is top of mind right now for IT leaders and schools nationwide. According to a 2021 report from the K-12 Cybersecurity Resource Center, there were at least 408 publicly-disclosed cyber incidents in U.S. K-12 schools in 2020. That was an 18% increase from the previous year and included data breaches, ransomware attacks, and other types of cyberattacks that targeted students' data and disrupted school operations.
Google Workspace for Education Standard and Plus come with the Security Center that helps you proactively protect against, monitor for, and audit/analyze security threats.
(Read how this school district improved their security with Google Workspace for Education Plus)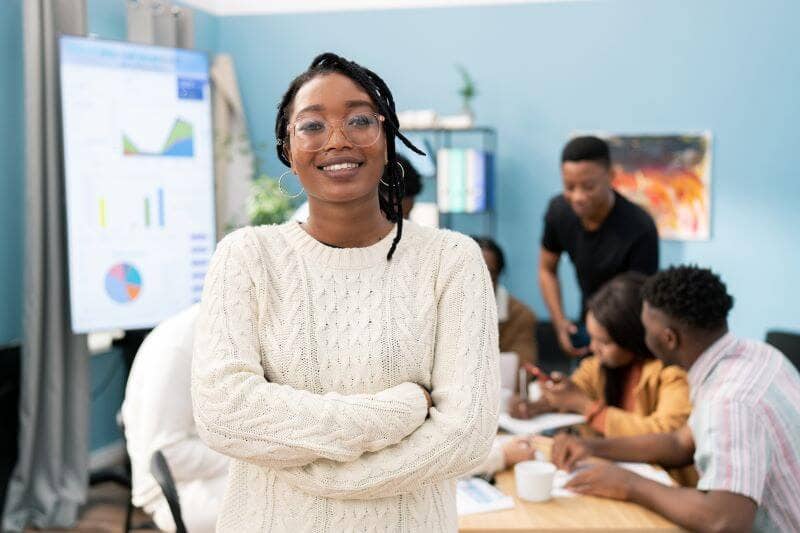 Extend Your Team's Capabilities
The amount of support required is largely dependent on the existing capacities of your team or organization.
If you have a comprehensive and robust IT team in place that can help facilitate tasks as needed, then you may require less intensive levels of technical assistance than a school or district with limited personnel and resources.
Whether you're stretched thin or just looking for simple ways to streamline your IT processes, the Google Workspace for Education Standard and Plus editions can help. With access to advanced device management tools and faster response times from Google support, you can more powerfully manage, monitor, audit, and analyze your school's device fleet.
Compare Editions of Google Workspace for Education
Google Workspace for Education Fundamentals
Google for Education Fundamentals is a free platform designed to help K-12 schools, higher education institutions and homeschool co-ops, facilitate collaborative learning and is COPPA and FERPA compliant.
This edition offers an abundance of efficient, secure and reliable collaborative tools for teachers and students alike.
These include Google Classroom, Meet, Calendar, Gmail, Assignments, Slides, Forms and Sheets – all tools that provide convenient ways to comment on student work and offer feedback. With up to 100 Meet participants and 100 TB of pooled cloud storage available to users, this edition is a comprehensive practical resource.
When applying for Google Workspace for Education, institutions are able to take advantage of a 30-day trial period before their application approval.
EdTech Consultant Monica Burns highlighted this benefit:
"I think it is an important thing to remember that sometimes when we apply for things, we tend to sit on our hands and just wait for something to happen but that's not the case here; you would be able to jump in right away with all of your favorites here in the fundamentals edition."
Google Workspace for Education Standard
Google Workspace for Education Standard offers more protection than the basic plan and is a go to edition for security features.
With this edition, schools and educational institutions can take advantage of advanced security and analytics capabilities such as Security Center and Security Investigation at just $3 per student, per year.
With these tools, institutions can detect potential threats, investigate suspicious activities, and get detailed reports with deeper insights into Google Classroom and Gmail log analysis. All of which may resolve security concerns you may be using a third party tool for.
Burns praises the benefits of Google Workspace for Education Standard and its security features:
"Instead of wondering how something happened or why it happened you're getting some of that behind the scenes information that can really help you make some more actionable decisions moving forward"
Teaching and Learning Upgrade
The Teaching and Learning Upgrade enables educators to access advanced technology tools that facilitate better communication, instruction, and assessment.
For just $4 per license per year, teachers will be able to use upgraded features like:
250 participants capacity within Google Meet
10,000+ domain viewers for larger classes
Google Classroom integrations with more popular third-party tools
Unlimited originality reports.
This edition of Google Workspace not only builds upon the core fundamentals of teaching, but also offers a range of interactive features to help improve the instructional experience.
Google Workspace for Education Plus
Google Workspace for Education Plus is the most comprehensive solution available within the Google editions.
For a cost of $5/student/year you can transform your school with an all-in-one solution that includes Google Education Standard and the Teaching and Learning Upgrade as well as:
Up to 500 participants and 10,000+ in domain viewers within Google Meet
Google Classroom extras such as roster syncing
Enhanced security and analytics
Personalized Cloud search
Robust support
---
Download Our Comparision Guide!
---
Try These Tools Yourself: Free Trial Upgrade of Google Workspace for Education
Interested in testing Practice Set, Originality Reports, the security center, and all the other features mentioned in this article? Click the button below for a free trial upgrade of Google Workspace for Education.