educational technology that transforms classrooms
Technology is critical to helping your students succeed, but hardware alone isn't enough. You deserve a technology partner who is focused on you, providing custom solutions and rock-solid support so you can focus on inspiring students to excellence.
Professional Learning
Improved Training
Total Support
transforming learning experiences
every student connected
Devices
Apps
Security
Internet Access
all staff/faculty equipped
Work-From-Home Solutions
Interactive Flat Panels
Digital Curriculum
Professional Development
Conferencing Tools
every need supported
Comprehensive Warranties
Repairs
White Glove Deployment
Guides, Blogs, & Community
Leasing & Buy-Backs
our educational philosophy
At Trafera, we believe technology can only improve learning experiences when we make people our number one investment. Providing a future-ready education requires more than just access to powerful technology tools. Educators need to be equally empowered with the skills they need to create an instructional shift using these tools. We measure our success not based on how many devices we sell to schools, but by how those devices are being used to enrich and transform student learning.
Trusted BranDs
Thousands of tech professionals love working with Trafera.
View All
We understand the pressure you're under, along with the passion and dedication you put into serving your students, teachers, and community.
Over 3,000 school districts across America trust our experience, deep industry knowledge, and dependable support. We are your instructional technology advocate.
500+ Lesson Plans
We have over 500+ ready-made lesson plans, you can use tomorrow that have been developed by teachers, for teachers, exclusive to Trafera.
Leader In chromebook Sales
All of your innovation delivered classroom-ready, including our best-in-class warranty So you can work on closing the learning gaps.
best-in-class warranty
Our best-in-class repair/replace warranty includes coverage for theft, loss, and damage, so your students will never be without a device.
Download a free lesson plan
We offer free professional lesson plans developed by teachers for teachers. Click below to download your FREE lesson plan today that's ready for you to teach tomorrow.
get your free lesson plan
here's how to get started with our 3-step process
#01
Goals intake
We will take the time to understand your unique goals and challenges.
#02
Technology Deep Dive
We build a plan that fits your budget, meets your needs, and offers additional options and insights based on our expertise.
#03
Deliver & Perform
All of your innovation delivered classroom-ready, including our best-in-class warranty So you can work on closing the learning gaps.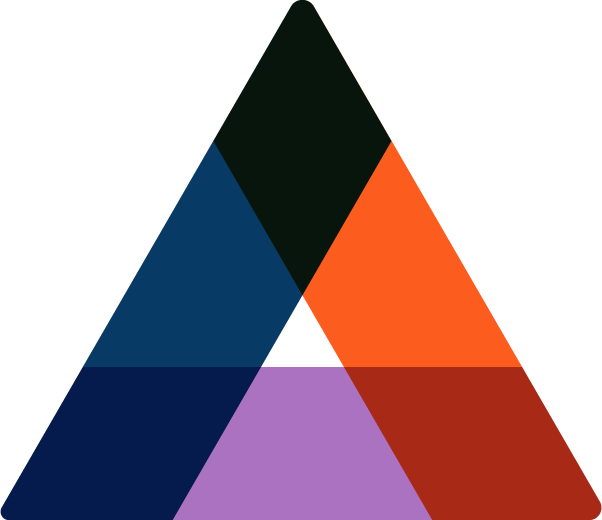 be part of the trafera community
The path to future ready education can be a challenge, but you don't have to go alone. With Trafera you not only get amazing products and services, you're also connected with a supportive community of educators, contributors, and experts who are all working together to develop a complete ecosystem of edtech guides, info, news, tips, insights, resources and more. Our goal at Trafera goes beyond selling technology. We want to see schools nationwide achieve greater educational outcomes through fully-supported and embraced technology solutions.
Google Reviews
Thousands of tech professionals love working with Trafera.
Trafera offered our school district the best pricing and shipped the order quickly.

I work in a cabinet level position in a Michigan K-12 public school district and I have watched for several years the service given to the computers we have purchased through Trafera, even before the came under Trafera and I was impressed. We are very diligent with the spending of tax payer monies and I figured I would spend my own money for one for my home.

Howard Schwager

21 May 2021

Trafera is an awesome resource for my school. Their sales team is helpful with finding the right solution to fit our needs and their service department is top notch.

Ben and the team at Trafera are AMAZING! Super fast response to my emails, always willing to work with us, and the BEST customer service!Love Trafera, glad we chose to do business with them! Give them a shot, you will NOT be disappointed!

Joshua Mailhot

28 Apr 2021

What is not to like about this company. As a tech director for a school district we are constantly looking for vendors that offer quality products at an affordable price, especially being a small rural district. This company not only does that but also is both professional (with a personal touch) and quick to respond to any questions or issues. It is always a pleasure to work with Trafera staff!

Trafera has been so helpful with all of our technology needs. They were able to help us find cases for our Chromebooks, they fix our broken ones quickly, and are quick to answer any questions that we have.

One of the best vendors our District works with. The warranty, support, and sales are top notch. This is one of those rare vendors that we feel like there is a partnership not just a sales/support transaction. Well done Trafera!

We needed to get 60 chromebook computers for our students and Trafera helped us get these chromebooks at a great price as soon as they could.

As a middle school administrator, Trafera has been the provider for all of our student and teacher technology. Needless to say, I am returning Chromebooks constantly because of unintentional damage by students. Trefera has provided exceptional and timely service, keeping our students who must work remotely actively in school. They make the process easy and take care of everything!

Great Products, and the best Support for Pre and Post Sales. Our goto vendor for all our IT Needs.

Jonathan Butler

28 Feb 2021

Outstanding customer service. Trafera works hard to get product in the hands of their customers in a timely manner.

This vendor does a great job finding the services and equipment we need. They give us the best price possible. Their representatives are knowledgeable, professional, nice, and helpful.

Suzette McIntyre

28 Jan 2021
better together
With Trafera on your team, we'll work together to navigate the complexities of educational computing in a supportive and empowering way. We're here to help you tackle tough challenges and find solutions to every difficult question. Our personalized assistance is always easily accessible, and with Trafera you're also connected with a greater community of resources, insights, and guides.
Expanding lineup of products and services
Increased Contract Coverage
Convenient online shopping (coming in 2021)
Digital curriculum (TRAILS)