Trafera Financial Services
Invest in a bright future for students, teachers, and your education community with creative and custom financing solutions for K-12 technology purchasing.
Why Trafera Financial Services
K-12 Technology DaaS Experts
We have extensive experience in being a strategic resource and delivering customized, flexible DaaS solutions to schools across the country.
World-Class Customer Service
Trafera puts our customers and partners first. With one primary contact, supported by a team of financing professionals, we ensure you are taken care of.
Relationship Orientation
We embrace a true consultative approach, focusing on long-term partnerships rather than a one-time transaction.
Flexibility
Trafera Financial Services provides a dynamic financial tool that changes as your technology needs change.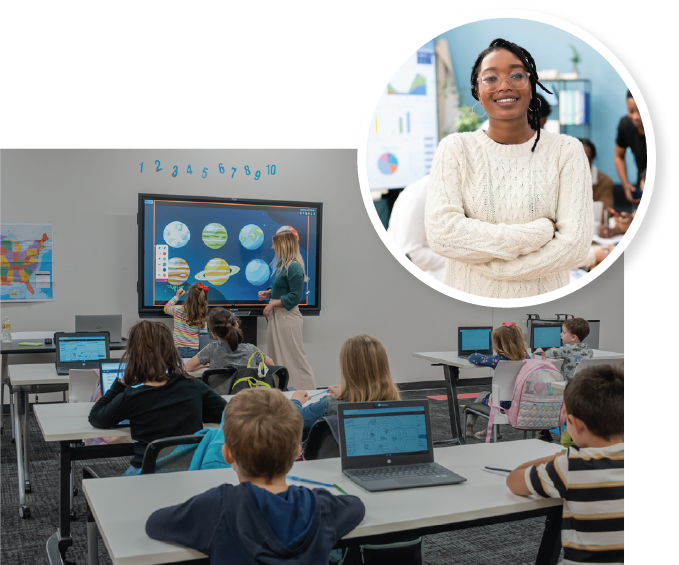 Proudly Providing Financing on
Financing Options
Trafera provides schools with cost-effective, customized device-as-a-service (DaaS) solutions for technology equipment, software, and services.
DaaS FLEX
At the end of term, you can choose to purchase the equipment at fair market value, renew the service for a period of time, or simply return the equipment and upgrade to new.
$1 Buyout Lease
This allows you to purchase the equipment at the end of the lease term for the nominal price of $1. Monthly payments are significantly higher for $1 buyout leases because of this.
Other Creative Offerings

White Glove Services
Trafera offers a variety of white glove return services to fit your needs.

Portfolio Management
Dedicated contact to handle all service transactions, changes, and returns.

Access to Equipment
We have increased access to equipment coming off our contracts if last minute needs arise or there are shortages.

Deferred Payment Plans
Allowing you to receive equipment now and not start paying until your next budget year.

trade IT®
If you have old equipment, we will handle the disposition through our network of re-marketing partners and provide credit towards a new contract.

flex IT
If you have already taken advantage of a Device-as-a-Service, we can rework and restructure it to help offset annual expenses.
7 Benefits of Device-as-a-Service
What is Device-as-a-Service (DaaS)?
Device-as-a-Service (DaaS) is a hassle-free approach to technology management. It offers schools hardware devices and services in a single package to be paid out throughout a period of time. This means up-to-date tech without the upfront costs and loads of additional benefits: