It's not news to anyone in K-12 that STEAM is an incredibly rewarding but demanding approach to education. It teaches students that that the world is an intricate and beautiful combination of science, technology, engineering, art, math, and more. STEAM sets young learners up to be college- and career-ready in areas that combine subject matter expertise, and encourages them to problem-solve using a range of different skills.
But with that all comes a new set of needs for schools. Teacher training, for one, is critically important in order for educators to instruct confidently using a STEAM approach.
Moreover, schools need to support 21st-century learning with high-powered tools that won't slow down the exploration of STEAM curriculum. Imagine entire class periods gobbled up by laggy 3D rendering apps, or student projects lost to computers crashing under the weight of demanding graphic design software.
That's why there are a few things to keep your eye out for when looking for learning devices for STEAM:
Increased processing performance
Specialized features like designated graphics and increased RAM
Robust security
Day-to-day and long-term reliability
Hands-on, professional support
Generally speaking, devices for STEAM need to be a bit more powerful to keep up with the resource-intensive tasks many of these lessons and activities require. Increased processing performance and specialized features ensure students and educators are capable of performing these tasks without expending an extensive amount of memory or time waiting for apps to load. And hands-on support helps ensure these devices can remain with you for the long haul – rather than just a semester or two.
Here is a closer look at the ways in which great STEAM learning requires more than what your average 1:1 student device can support, and a few of our top picks for answering the call for higher-powered computing in the classroom.
STEAM Areas That Require Extra Oomph
Anyone familiar with STEAM knows it stands for Science, Technology, Engineering, Arts, and Math, but let's explore some common applications of STEAM in K-12 and beyond:
Architecture, Engineering, and Construction
Graphic Design and Media Production
Data Science and AI
Esports
Architecture, Engineering, and Construction
Workstations provide the superior reliability and innovative capabilities engineering and architecture students need to build, model, and create modern structures – with the ability to run CAD, CAE, and CAM applications with ease.
Graphic Design and Media Production
Workstations are ideal for education and entry-level career work in graphic design, web development, animation, film, and broadcast editing, and are perfect for helping aspiring creatives produce stunning, groundbreaking visuals.
Data Science and AI
The power of Lenovo Workstations is more than capable of delivering for these ever-expanding fields, helping busy students go from analyzing data over hours at a time to milliseconds per click.
Esports
The high-performance computing and pro-level graphics processing of Workstations helps schools take their esports programs to the next level, also helping manage teams and clubs with ease.
Lenovo Workstations for STEAM
Lenovo Workstations are ready to meet the computing rigors of STEAM learning from elementary through higher education. Together with the Intel vPro Platform, Lenovo Workstations deliver faster processing, software certification, and robust security.
For those in need of a device that will support multitasking, complex data calculation, innovative content creation, and speedy configuration, Lenovo Workstations are an ideal solution for a complete range of STEAM curriculum areas.
Top 5 Devices for STEAM Learning in 2022
Now let's take a look at some of the devices most capable of supporting STEAM learning all the way from elementary through higher education.
ThinkPad P14s Gen 3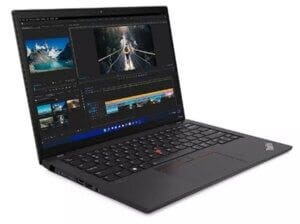 Perfect for high performance on the go, the Lenovo ThinkPad P14s Gen 3 powers through demanding applications like AutoCAD, Revit, and SolidWorks without missing a beat. It also comes with multiple screen options for added versatility, including touch display, X-Rite Factory Color Calibration, and low blue-light filtration technology.
Powered by up to 12th Gen Intel® Core™ i7 processors
Superb Wi-Fi connectivity and ports, including Intel® Thunderbolt™ 4
Choice of NVIDIA® discrete graphics or integrated Intel® graphics
Light, high-performance 14" mobile workstation, ISV-certified
Next-gen storage for seamless multitasking
Secure and durable, tested to work in almost any environment
Perfect for high performance on the go for both educators and students
ThinkPad P16s Intel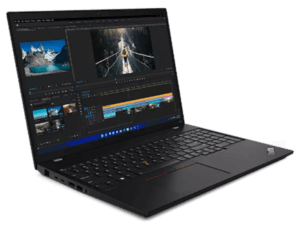 Built to perform both in and out of the classroom, the surprisingly light and slim Lenovo ThinkPad P16s Intel features the latest Intel Core processors and all-day battery capacity for today's active students and educators. The secure fingerprint reader integrated on the power button, a full numeric keypad, and wide touchpad provide improved usability.
Powerful, high-performance 16" mobile workstation
Latest Intel® Core™ processors and all-day battery capacity
Choice of NVIDIA® discrete graphics or integrated Intel® graphics
Multiple display options, including WQXGA and X-Rite color calibration
Next-gen storage for seamless multitasking
Includes number pad, glass-like touchpad, and webcam privacy shutter
ThinkPad P16s AMD
Combining the already-powerful P16s with the AMD Ryzen 7 PRO 6850U processor, this Workstation is perfect for content creators on the go. With groundbreaking performance, all-day battery life, and integrated Radeon PRO graphics, the ThinkPad P16s AMD is built to withstand the demands of even the most challenging STEAM coursework.
ThinkStation P348 Tower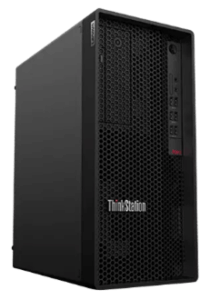 For Workstation reliability at a desktop price, look no further than the ThinkStation P348 Tower, built for mission-critical tasks in need of high performance. This device is an ideal solution for entry-level CAD and STEAM educators and students, with more than enough power to handle your workflow.
11th Gen Intel® Core™ i5/i7/i9
Supports NVIDIA® T400/T600/T1000 graphics cards
500w power supply, 92% efficient
Up to 128GB, 3200MHz memory
Single M.2 (up to 2TB) NVMe PCIe storage slot, Gen 3 + 2×3.5" (8TB, optional)
1 Display Port + 1 HDMI Port on board, up to 7 independent displays
ThinkVision P27h-20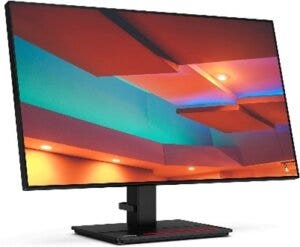 With QHD resolution, easy connectivity, a 4-sided near-edgeless anti-glare screen, and stunning 27" display, the ThinkVision P27h-20 monitor is ideal for today's evolving learning environment.
27″ QHD (2560 x 1440) 4-side near-edgeless display
USB Type-C one cable solution
Ethernet port and built-in speakers
Factory-calibrated color accuracy with multiple color gamut
Easy multitasking with daisy chain
Ergonomic and space-saving design and UE