☕ Coffee & Convo: Creative Budgeting for K-12 Technology Purchases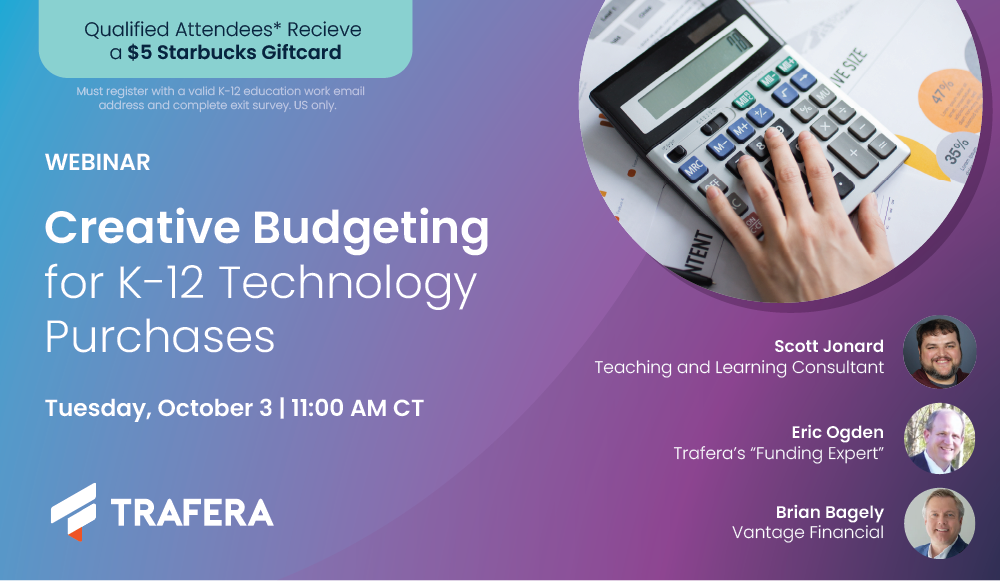 Steer clear of education "budget cliff" with expert tips on working your budget, locating funds, and thoughtfully planning your school technology purchases. In this 45-minute session, you'll hear from veteran tech director, Scott Jonard, Trafera's resident funding expert, Eric Odgen, and Vantage Financial's Brian Bagely about ways you can support a sustainable technology ecosystem with clever and creative budgeting.
Qualified participants* receive a $5 Starbucks gift card.
*Must register with a valid school work email address and complete exit survey to qualify. US only.