Google Workspace for Education Renewals Series (Part 1): A deep dive into the value of your premium subscription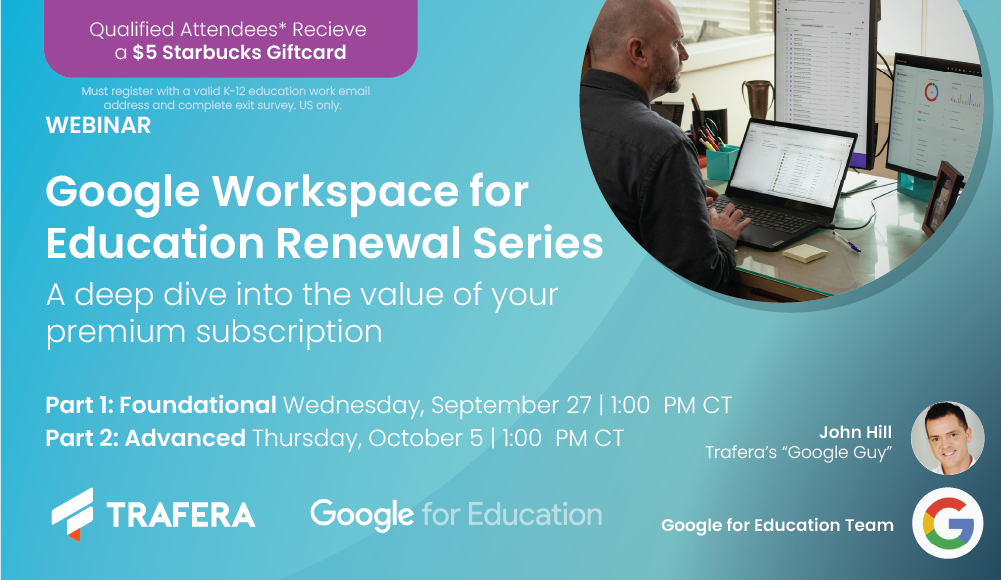 Date Change: Now Thursday, October 5th at 11:00 AM CT
Join us to get the most out of your premium edition of Google Workspace for Education.
We'll demo key security features and walk through best practices to set up your domain securely. Additionally, we will review some instructional features that can enhance the teaching and learning experience in your district.
Qualified participants* receive a $5 Starbucks gift card.
*Must register with a valid school work email address and complete exit survey to qualify. US only.