August 24, 2020
3 min read
Whew. What a year!
Since spring (back when "Zoom" was still a verb), schools have been finding quick and dirty solutions for continuing education through COVID closures. From sending home school computers to becoming video chat masters, educators have done everything they could to ensure learning keeps going. Though some of these short-term solutions have helped enormously at keeping students and teachers connected across the social distance void, they won't cut it forever.
A total return to normalcy seems unlikely anytime soon, and for schools, that means it's time to look at long-term solutions for distance learning.
Your school's tech ecosystem is unique. Because of that, there is no one-size-fits-all formula for distance learning. Sifting through all the tools and technology out there for online education can take time and be overwhelming. We wanted to set you in the right direction. Queue "Setting Up For Distance Learning", our latest tech guide.
The Challenges
2020 has exposed major challenges for schools as they forge forward with distance and hybrid learning: student internet, teacher development, and safe tech support.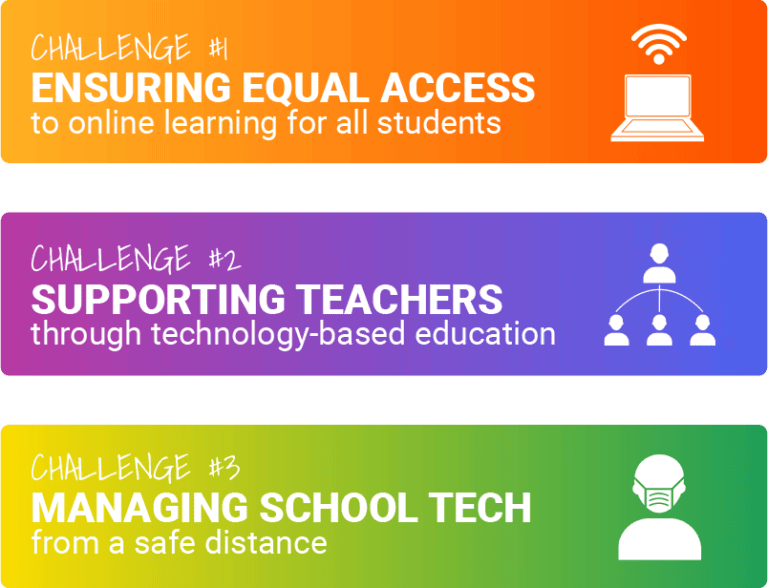 Individually each of these challenges can make your head spin. When you compound them together (and add the struggles of working from home) and it can feel like an insurmountable battle. Luckily, we can look at what other schools are doing and draw inspiration from them on how to keep delivering stellar education, even from a distance.
"We've witnessed innate creativity and problem solving surface in so many ways during these unprecedented times, [and] it's helpful to take a look at the best practices that have allowed some school districts to pivot a little more quickly and smoothly than others" (Remote Learning Readiness: 5 Takeaways from a Thriving District Tech Department)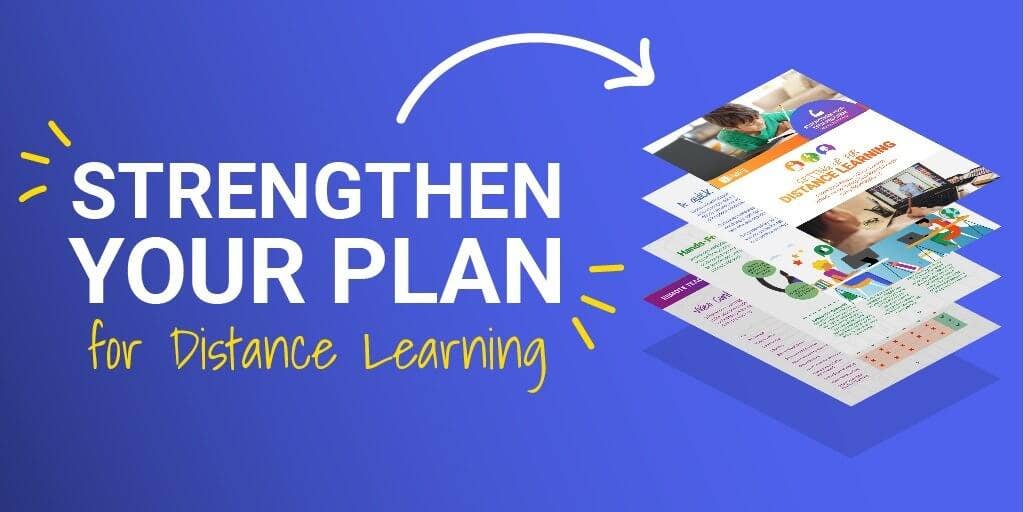 Get the Full Guide FREE
We're not saying we have all the answers. Heck, no one does! Our only hope is that with this guide, you'll have a place to start when addressing the major challenges of distance learning at your school.
You can download "Setting Up for Distance Learning" for free by completing the form below. We wish you luck in the year to come!